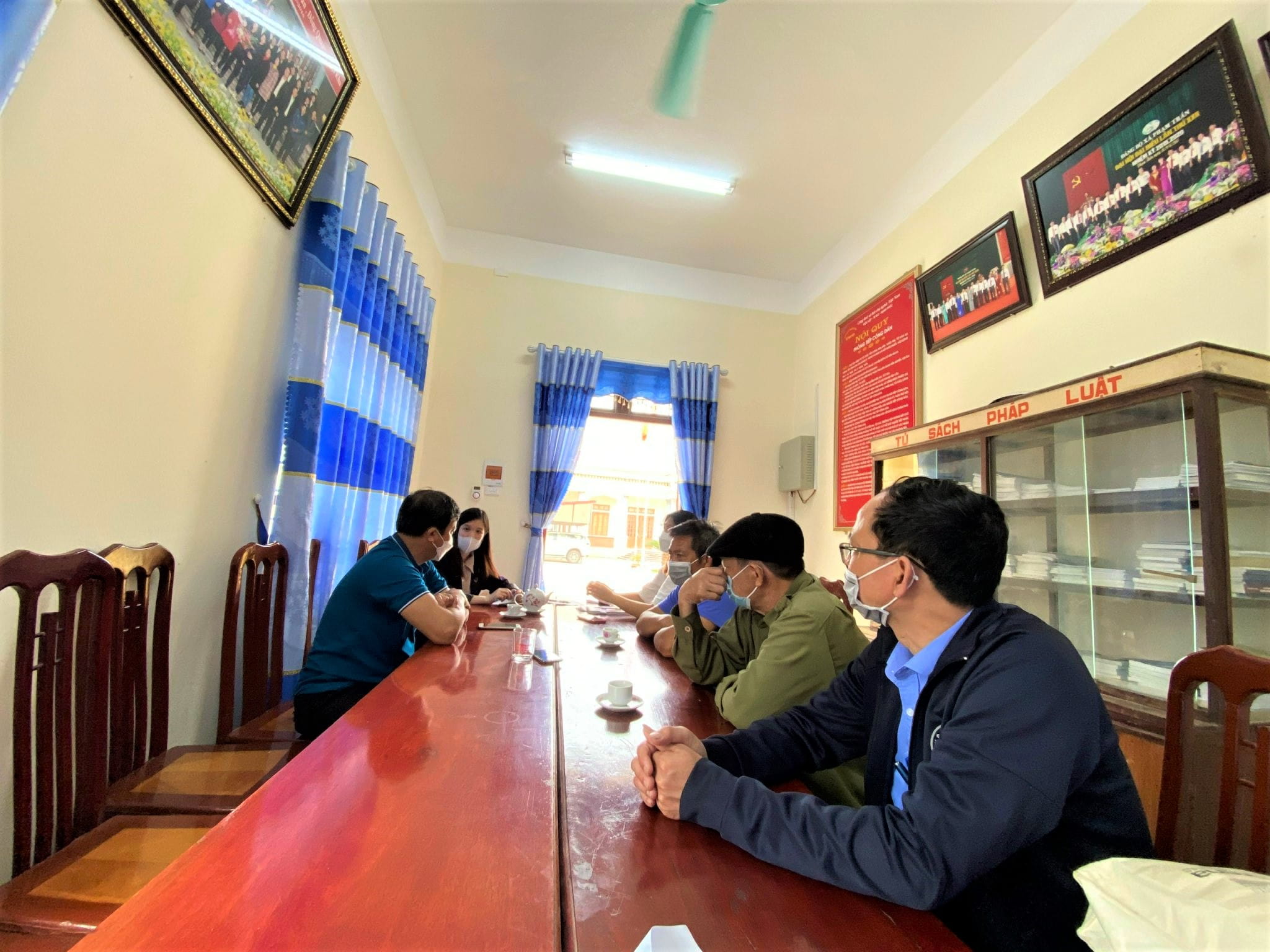 Following the previous meeting with Bac Hung Hai Company, ACROSS team had taken the assessment activities to a lower level of management and operation of the irrigation system by organising a field trip to Pham Tran Commune, Gia Loc district, Hai Duong province on Thursday, 17th March 2022 to work with different stakeholders involved in the operation and management of the second level canals. 
The team was welcomed by representatives of the People's Committee of Pham Tran Commune and then by Mr. Tu – chief of the pumping station in charge of the irrigation system in the area which belongs to the Enterprise of Water Operation of Hai Duong. Many information on the functioning of the pumping system, the management of the canals and its main concerns (pollution, water scarcity and governance) were shared by Mr. Tu and followed by visits to different water control stations. Mr. Tu also contributed to the mapping of different stakeholders involving in the irrigation system of Bac Hung Hai. The team also visited a severely polluted section of the canal which lied in Thach Khoi commune.
Four semi-structured interviews were then conducted with 4 inhabitants/farmers of Pham Tran commune.
The field trip ended with lots of useful information and data collected which should build the base for further assessment activities in Bac Hung Hai.