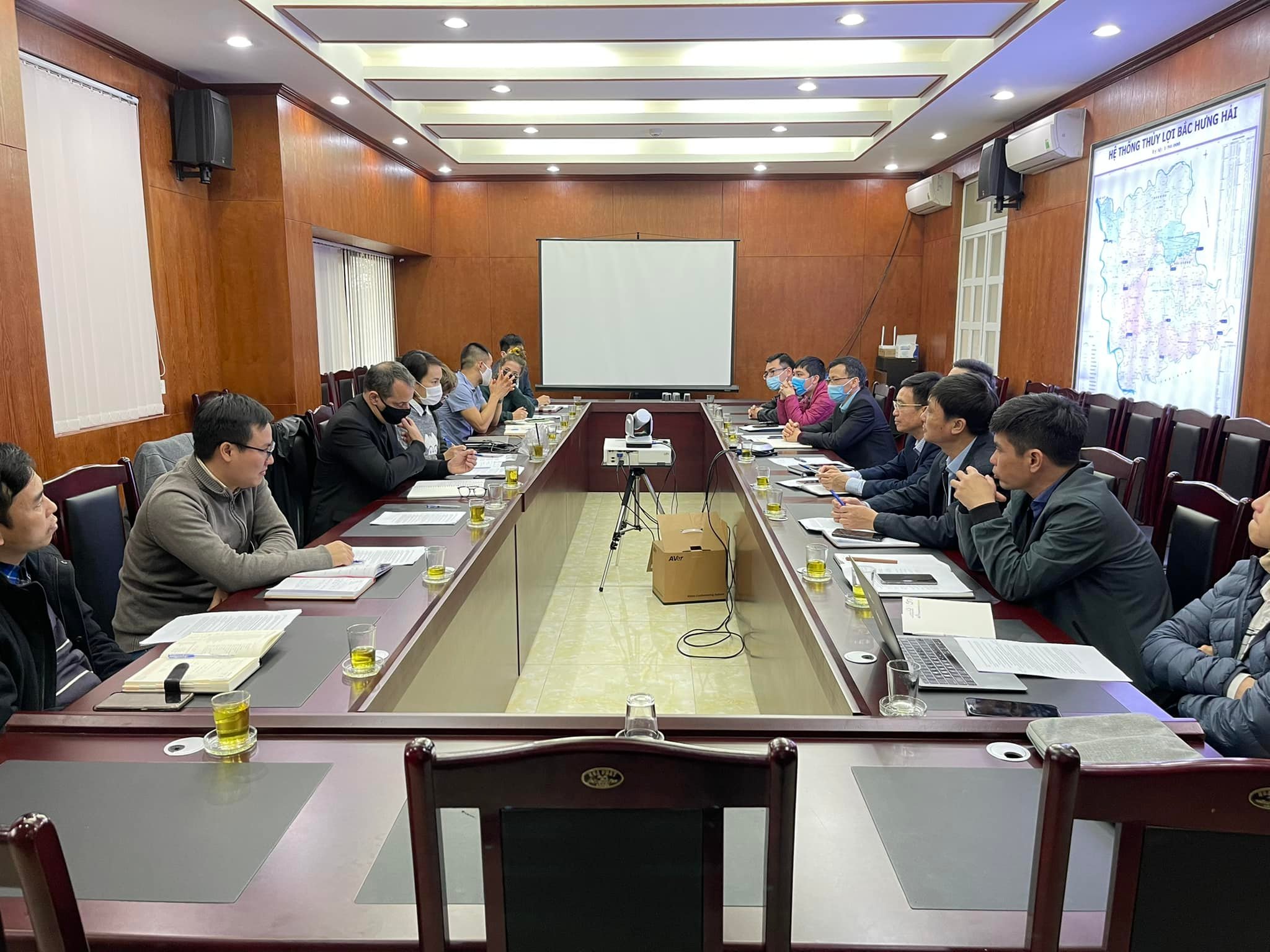 On January 14th, 2022, a meeting between ACROSS team and Bac Hung Hai Company was successfully held at the premises of the company.
The meeting was one of the assessment activities of ACROSS International Joint Laboratory to learn more about different stakeholders involved in the operation and management of the Bac Hung Hai Irrigation System. The team was warmly welcomed by representatives of the Board of Directors and the visit started with a brief introduction about Bac Hung Hai Irrigation System, its map, technologies currently applied in the operation and management of the system at the Monitoring room.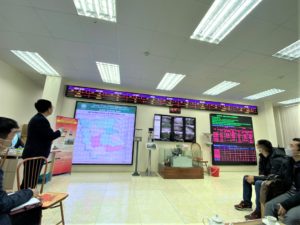 Bac Hung Hai Company is assigned to manage and exploit the BHH main canal system, including:
– Regulatory works on the main river (13 sluices and 1 pumping station) ensuring irrigation, drainage and navigation.
– 232km of main canal and 491km of canal banks.
In addition to Bac Hung Hai Company, there are different stakeholders participating in the management, operation and administration of the system including hydraulic work exploitation companies, Departments of Agriculture and Rural Development; Irrigation Sub-Departments and hydraulic work exploitation enterprises of the provinces: Hai Duong, Hung Yen, Bac Ninh, and Hanoi.
Through the official meeting, ACROSS had learnt more about different responsibilities and activities of Bac Hung Hai Company, advantages that they can benefit and also challenges that they are facing with the most pressing issue lied at the expansion of industrial zones and urban areas which has tripled the demand for drainage (from 6,7l/s/ha to 15-24l/s/ha), exceeding the capacity of the system. Besides, until now, there is no effective waste treatment system and it's hard to control illegal waste dumping. The waste dumping sources also come from new residential areas where there are no concrete management activities leading to water pollution. The demand for water treatment has increased 150% during 10 years from 2007 – 2017.
Current technologies applied in the management and operation of the system were also shared and needs for further technologies that can improve their work were brought to the table.
Further meetings with other stakeholders involved in the management of the second and third canal levels were planned to get deeper understanding of the system.