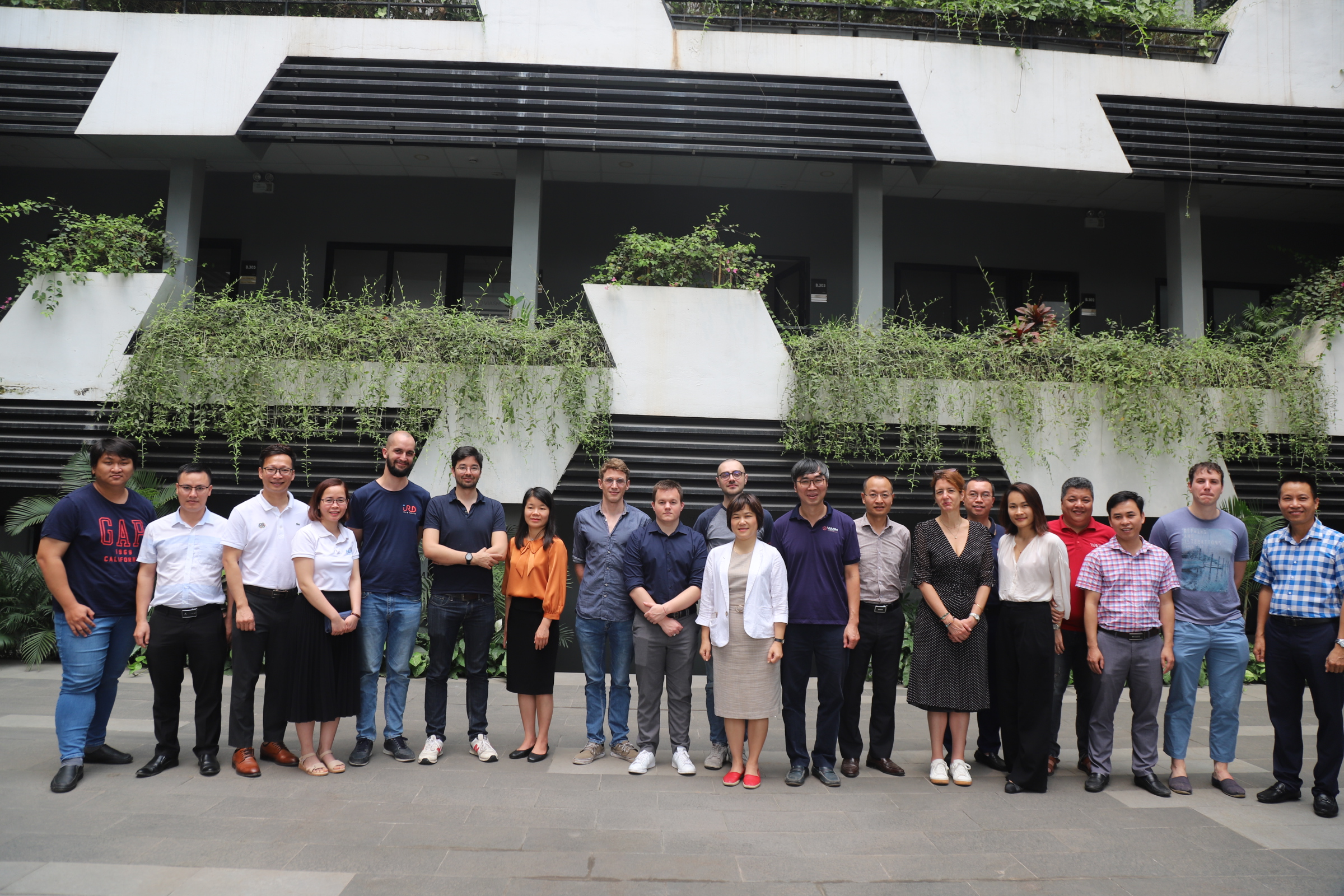 On Tuesday, April 6th, 2023, two meetings have been successfully organised by UMMISCO Vietnam in collaboration with Vietnam Institute for Advanced Study in Mathematics (VIASM).
The Vietnamese Climate Science and Environmental Modelling Network (VCSEMN) Meeting was held in the morning and was the first meeting of the network after its creation in 2022. The event was started with the Opening Speech of Prof. Le Minh Ha – Director of VIASM followed by attention-grabbing presentations from invited speakers.
Prof. Caroline RIZZA from Telecom Paris shared her valuable experiences on Social media and digital application to support disaster risk communication with examples based on real events in France, Italy and some other countries.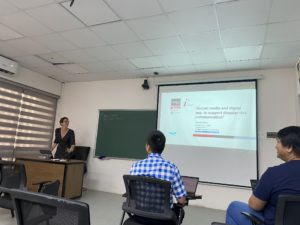 Prof. Nguyen Xuan from HUTECH talked about Prospective study of bio-inspired breakwaters for coastal protection and how his research team took inspiration from different types of structure from the nature to build realistic breakwater structures.
Pham Van Chien from UMMISCO Vietnam, Thuyloi University shared some first results of his work on Development of coupling between data-driven model and lateral distribution method for simulating flow dynamics in the irrigation and drainage system: an application in the Bac Hung Hai irrigation and drainage system. This is a short-term project financed by ACROSS for the duration of 6 months.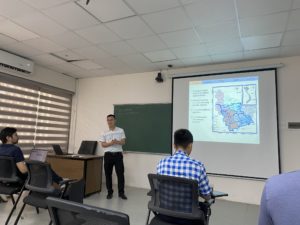 Do Lan from Thuyloi University presented Mathematical modeling of the Chemostat systems – a subject which is quite new for the audience but he succeeded in giving interesting and simple explanation.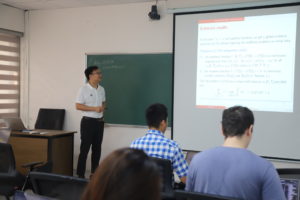 In the afternoon proceeded with the meeting of UMMISCO Vietnam with participation of its members and leaded by the network's director, Dr. Nguyen Ngoc Doanh.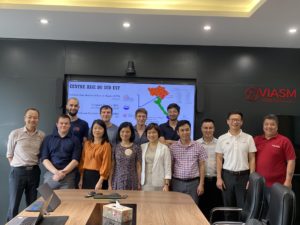 The meeting started with presentations of 2 other short-term projects funded by ACROSS including.
Project: Processing imbalanced data to improve the water level forecasting quality – Nguyen Thi Kim Ngan, TLU
Project: Design of an IoT system toward sustainable management of
irrigation water quality in Cau Bay river – a tributary of Bac Hung Hai river – Pham Duc Dai, TLU
Discussion on upcoming activities and cooperation opportunities took place afterwards.