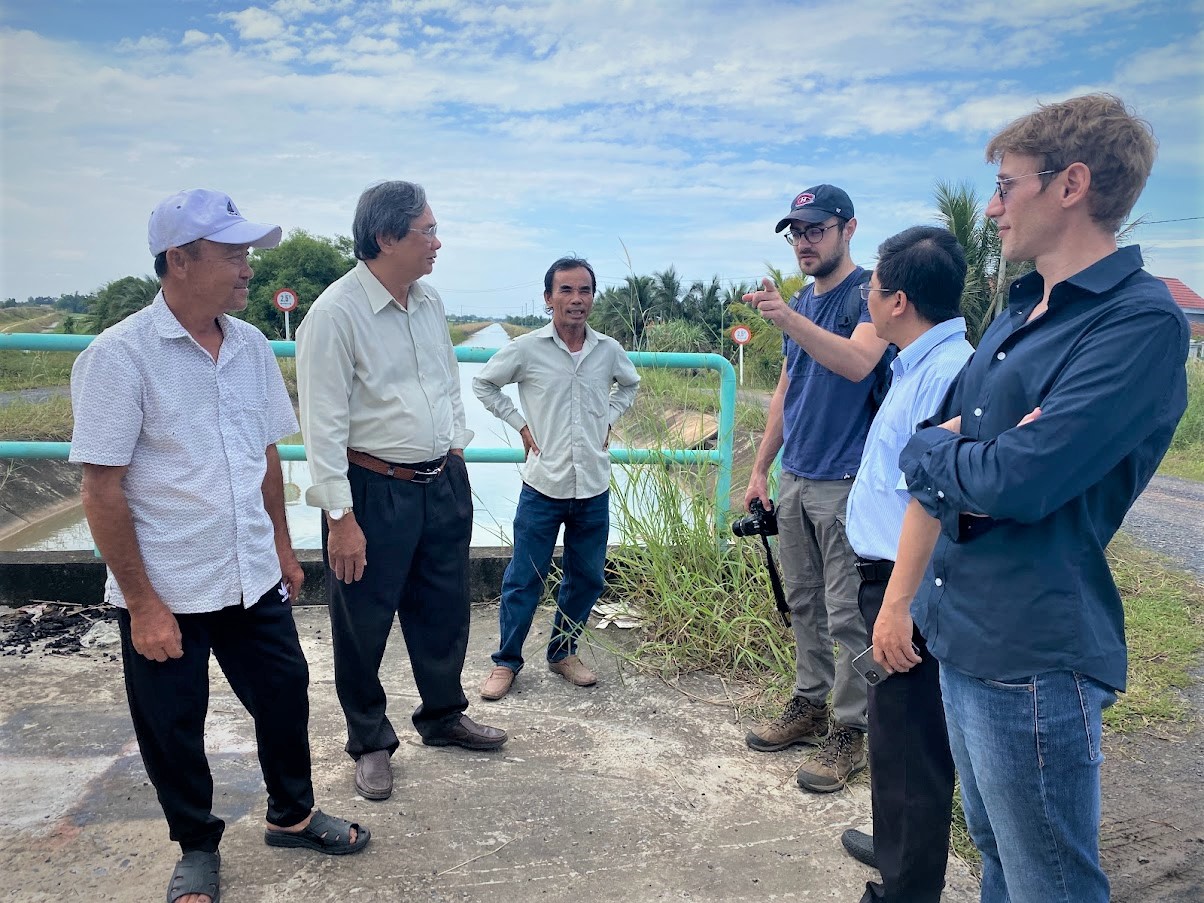 After having taken contacts with relevant partners in the irrigation management sector, several researchers of the ACROSS lab went on a field trip in the Đức Hòa irrigation system from the 5th to the 8th of December 2022. Three aims were decided for the field trip : (1) strengthen contacts with institutions in charge of irrigation management and understand their role, identify potential local partners who would be willing to support further studies, and identify possible socio-environmental issues on which the ACROSS lab could help working on.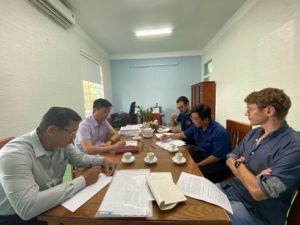 ACROSS team's meeting with representatives of Dau Tieng Company
The institutional approach led our researchers to meet representatives from Dầu Tiếng Company, in charge of the eponymous reservoir. This reservoir is capital to the downstream irrigation systems as it provides water for three provinces : Long An (in which is located Đức Hòa), Tây Ninh, and Thành Phố Hồ Chí Minh. This meeting was then followed by other meetings with representatives from Departments of Agriculture and Rural Development at the province and district level and institutions in charge of building and managing the irrigation infrastructures. These meetings allowed our researchers to get how the institutional network is working regarding irrigation management, as well as grasping the current state of the irrigation system.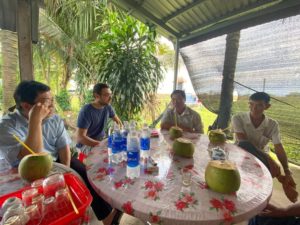 Discussions with farmers from Water User Groups in Tân Mỹ commune
The last day and a half of the field trip focused on two communes, Tân Mỹ and Đức Lập Thường, from which our researchers could meet several representatives as well as farmers part of Water User Groups in Tân Mỹ. 
---
Duc Hoa Irrigation System is one of the main four case-studies within the framework of ACROSS which belongs to Long An province within the service area of Hau Nghia town and 11 other communes. The main crops in the area include inundated rice, cassava, vegetables and fruit trees. The annual income people get from agricultural productions is very low, mainly because of their difficult access to irrigated water.  Cultivated areas are not very large, especially for rice which is only produced at certain times of the year. This results in a rice yield twice as lower as the national average. Therefore, it is of primary importance to explore how the ​system can gradually improve the provision of water for agricultural productions, while ​maintaining a balanced access​ to the resource for the different users in the area.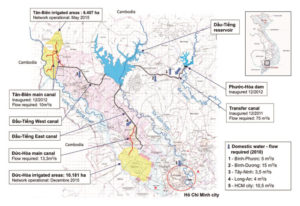 The Dầu-Tiếng–Phước-Hòa complex ( Credit: EFEO, 2016)