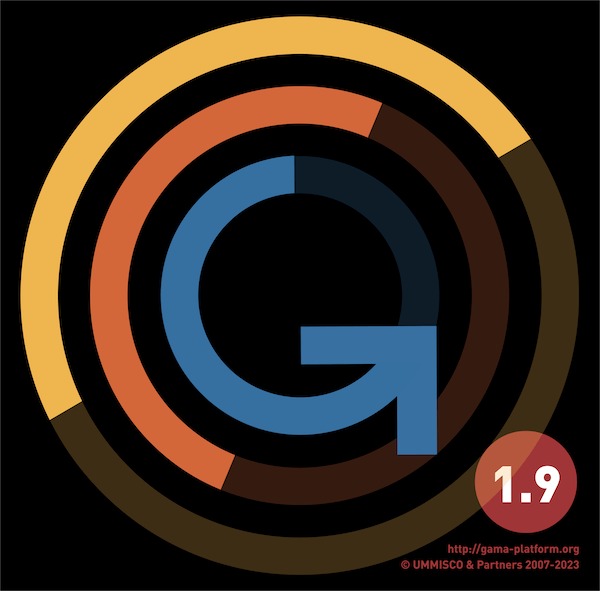 Today, the GAMA development team is excited to announce the release of GAMA 1.9.1
A completely new release of GAMA with brand new features such as: a powerful IDE, server mode, model exploration methods, a new physics engine, new vehicle & pedestrian skills, new graph & raster manipulation techniques and many other exciting features, watch our video trailer here:
Developed since 2006, GAMA is an easy-to-use open-source modeling and simulation environment for creating spatially explicit agent-based simulations. The generality of the approach advocated by GAMA allows the more than 5000 users of the platform to use it in a number of application domains and for a wide variety of purposes: scientific simulation, scenario exploration, and visualization, negotiation support, serious games, mediation or communication tools, the possibilities are endless!
This major release, with increased performance and stability, and the same expressiveness and ease of use of GAMA, brings new capabilities to the platform, making it even more intuitive to use by modelers and even more versatile in terms of applications.
Download it now at: https://gama-platform.org/